Character form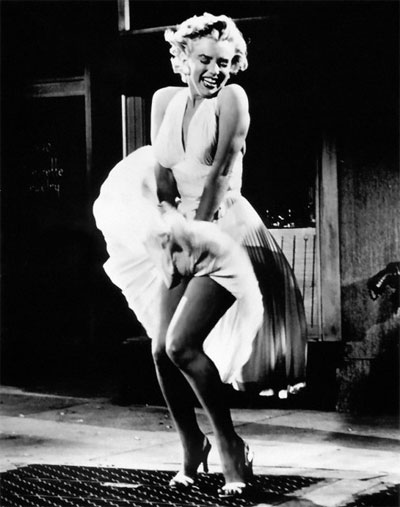 Name: Norma Jeane Mortenson(But her fans know her as MARILYN MONROE!)
Age: 37( But since she was brought back to life she looks to be 25)
Birthday:June 1, 1926, Los Angeles(But she died on August5,1962)
Gender:female
Eyes: brown
Hair:brown(dyed blonde)
Skin Tone: Caucasian
Body Type: Gorgeous figure
God|Titan|Primordial Parent: Aphrodite
Mortal Parent: unknown( She still thinks its Clark Gable)
Siblings:
Children:
Place or origin: USA
Education/occupation: She use to act but... I guess that'll never happen again.
Personality: Marilyn Monroe was a striving woman with multiple issues. She was kind and beautiful and through all the bull she went through( being call all types of names that seemed harsh) she was still striving. Now getting her chance back in the world, she will change for the best.
Hobbies; Acting, singing
Picture or 10 sentence physical description:
Second picture:
Talents: Acting
Flaws(three for demigod) She trying to get off drugs, she's emotionally stress, and fears dying again
Powers(for demigods) She can charmspeak limited to five times a day
Weapon: no w
Typical clothing: fancy dresses and Jewelry
History(6 sentence): Marilyn was born as Norma Jeane Baker. A name given to her by Aphrodite who at ye time was dealing with the Three big one's rage, so she didn't have much time for Norma. Norma was handed to one the oracle who raised her for awhile but saw a bad future for the baby she wanted to prevent, sending her to a Orphanage/foster home seemed like the way to do it. But Marilyn was being raped by some of the foster parents she got. To prevent this she got married at 16. To her boyfriend, Jimmy Dougherty. She was visited by multiple demigods too that wanted to take her to camp where they told her she'd be safe but Marilyn didn't listen. She wanted to pursue her career. Multiple times when she worked as a model, she would be attack by monsters that would appear as Make-up artists. She could fight them off but not as much, most of the times she was close to death. She didn't take off until she started in The Asphalt Jungle (1950). That's when she changed her whole appearance. But in 1962 she couldn't deal with the fame and monsters at once. She wanted the fame badly but the monsters were inferring. So she overdosed...
Marilyn was reborn again in 2013, for some reason. And that's where she is now.
RP Example(6 sentence): Marilyn was scared, she looked around at the new vehicles and other things. Though, she was gone of the clothes and picked herself up some. She looked around scared though, afraid of the monsters. Marilyn stopped in front of some shop where her quotes and pictures were hung up. She gasped. Was she really that famous?



Posts

: 41


Join date

: 2013-02-10



I'm looking it over. Please wait
Admin




Posts

: 86


Join date

: 2013-02-08


Age

: 21



Admin




Posts

: 86


Join date

: 2013-02-08


Age

: 21





Similar topics
---
Permissions in this forum:
You
cannot
reply to topics in this forum