Full name: Stephen Mooroka Reed
Age: 16
Grade: Stephen is actually completely finished with most of school. He just needs to go through college and Advanced College.
Godly parent: Athena.
Mortal parent: Watenuki 'Clow' Reed. (Shoutout to anyone who gets that reference. :3)
Hair: Grey-ish black hair that's rather well-kept.
Eyes: Grey.
Distinguishing marks?: None.
Personality: He's a complete and utter smart ass. Steve is like Sheldon Cooper, L, and Sherlock Holmes all together.
Weapon: He uses various types of swords and guns.
Country of origin: He's American-Japanese.
Flaws(three): A complete smart-ass, he's rude when he wants to be, and he has several thousand different nervous habits.
Talents: Out-smarting others, being an asshole, calming others down, stacking dice.
Rp example: Steve sat in his desk at class, stacking dice in class. He was, as usual, fulfilling one of his nervous habits. He had stacked a perfect replica of the Empire State Building, and was now doing the Eiffel Tower. He sighed and knocked it over to start it over again. He had screwed up on a detail. He was slightly pissed, but refocused and started again. He finished it in no time flat.
(This is a remake of the original Steve.

)
Full name: Zenith Powers
Age: 14
Godly parent: Thanatos
Mortal parent: Maribel Powers
Hair:
Eyes:
Distinguishing marks?:
Personality: Zenith is a sadist. Plain and simple. She enjoys fighting, harming others, and taking part in certain...other activities. But, hard as it may be to believe, Zenith is actually very sweet.
Weapon: A CB whip. She uses twin rapiers as well, on occasion.
Country of origin:
Flaws(three):
Talents:
History:
Rp example: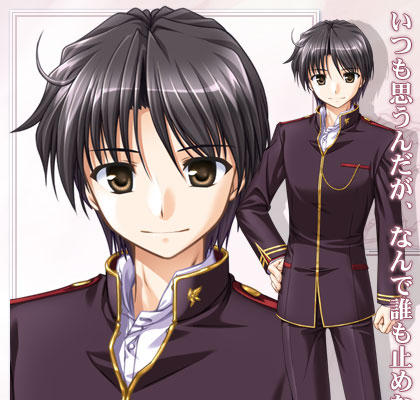 Full name: Ajax Conner
Age: 15
Godly parent: Tsukiyomi no Mikoto
Mortal parent: Janna Conner
Hair: Black.
Eyes: Brown.
Distinguishing marks?: LE FREAKIN PIC FOR THE 2 ABOVE THIS AND THIS ONE.
Personality:
Weapon:
Country of origin:
Flaws(three):
Talents:
History:
Rp example:



Posts

: 1


Join date

: 2013-02-11




---
Permissions in this forum:
You
cannot
reply to topics in this forum